While we are showing off our beautiful wireless sets...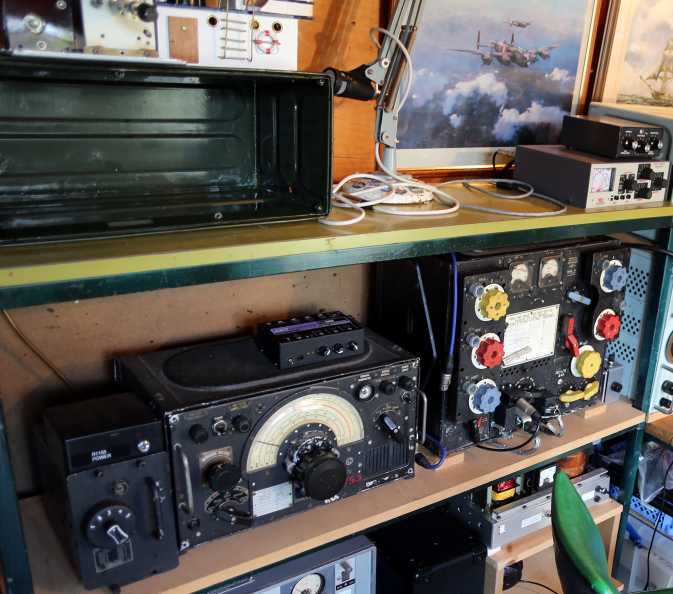 The R1155 is modified. On left is an RF25 HF converter unit ex GEE R1335. The T1154 PSU is underneath it, and a harmonic filter on top.
I saved for a year to buy an R1155 in 1958 for £5. I showed it to a school friend and he said "its very unsightly isn't it!" WHAT! It was beautiful to me, its front panel needs no cosmetic surgery. The Q multiplier was the only way to narrow its IF for CW use and with its help in 1960 I got my licence and used the R1155 until I acquired an HRO.
73
Andrew