I think everyone has expressed that it's a bad idea to put the rig on top of the amp...both for heat and ergonomic considerations.
This is how to build a proper shack desk (not my station, and much larger than what you need to do):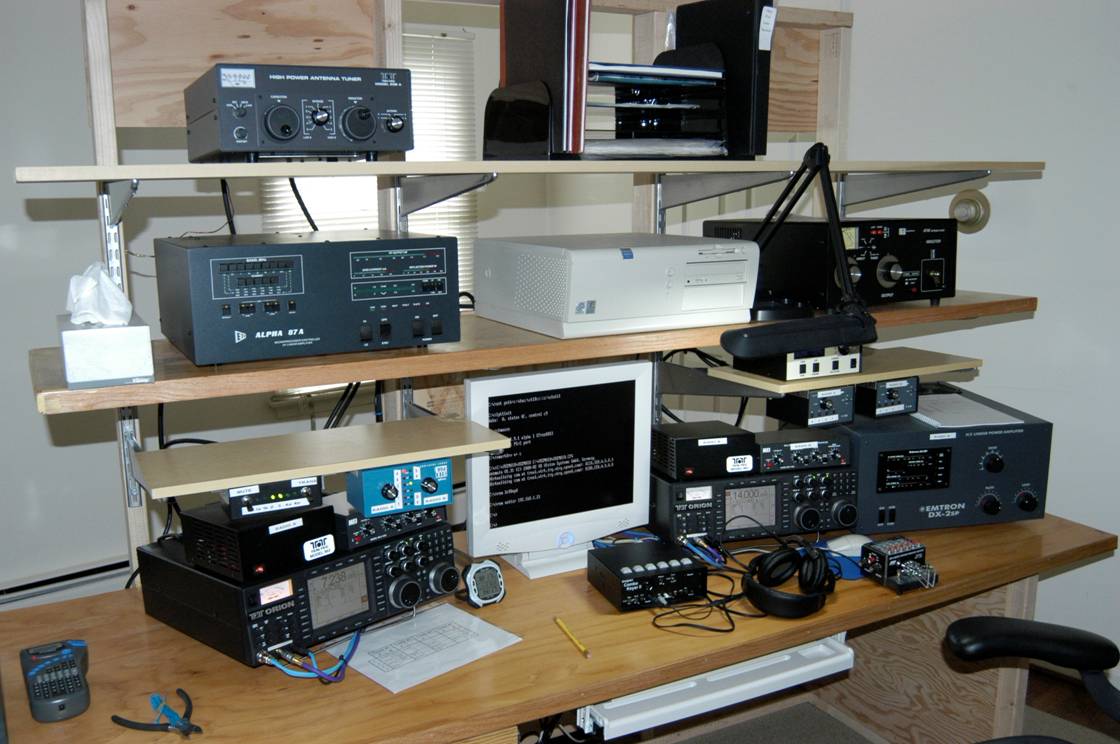 Twin-track adjustable shelving is the way to go, end of story. I have a desk (old table top, but could be counter top, or whatever) and four feet of adjustable-height shelves above that. Radios and rotators go on the desk, amps, monitors, accessories, etc, go on the shelves. The entire design is scalable when you get new equipment. I can assure you that the brackets will hold an AL-80B (and obviously from the photo an Alpha 87A)! I also use the keyboard tray (although mine came from Ikea) for the keyboard and paddles. Mouse goes on the desktop with the radio. Put your monitor on an arm if you don't have space for the amp and a monitor.